Whoever you are, wherever you are, water is your human right.
Leaving no one behind is their goal, and it's a mission that's been adopted by Golf Fore Africa.
More than 700,000 people have been helped and more than 160 wells built in Africa thanks to the efforts of Golf Fore Africa. But there are still people in need of clean water. Monday, Betsy King and Debbie Quesada, the driving forces behind Golf Fore Africa, hosted their 11th annual pro-am in Scottsdale at Tonto Verde Golf Club. They raised $490,000 to continue funding clean water projects in Africa.
Kendall Dye has been a long supporter of Golf Fore Africa and an advocate for the organization, which she joined in a part-time capacity in 2017. She was overwhelmed by the turnout, which included 230 professional and amateur golfers.
"It was so exciting to play in the larg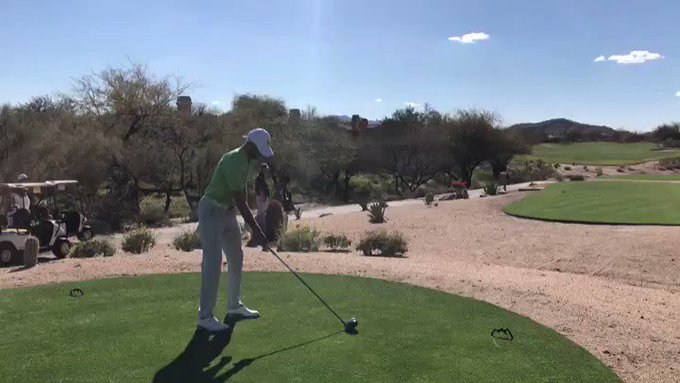 est Golf Fore Africa event yet," Dye said. "It warms my heart to see people who share the same passion of golf have compassion for those across the world who are in desperate of clean and safe water."
While their purpose is a serious one, the pro-am wasn't without some fun. Each participant got a chance to shoot a golf ball cannon out on the course and the evening featured a live auction hosted by Quesada, the founder of Golf Fore Africa.  Money raised from the auction, as well as the pro-am, will go towards the organization's latest target – rural communities in Zambia..more